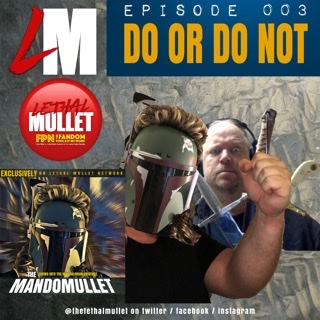 Howdy there Star Wars fans! 
Join the Mullet & his copilot Lee Fillingsness as they catch-up again for a another week in Star Wars chat. Also returning is Adam Bray for the second half of his chat with the Mullet. 
Adam Bray chats Lord of the Rings, and his experiences in New Zealand also in this weeks episode. 
Contact: @thelethalmullet (twitter / instagram / facebook) 
Site: lethalmulletnetwork.podbean.com 
#lethalmulletnetwork #mandomulletpodcast