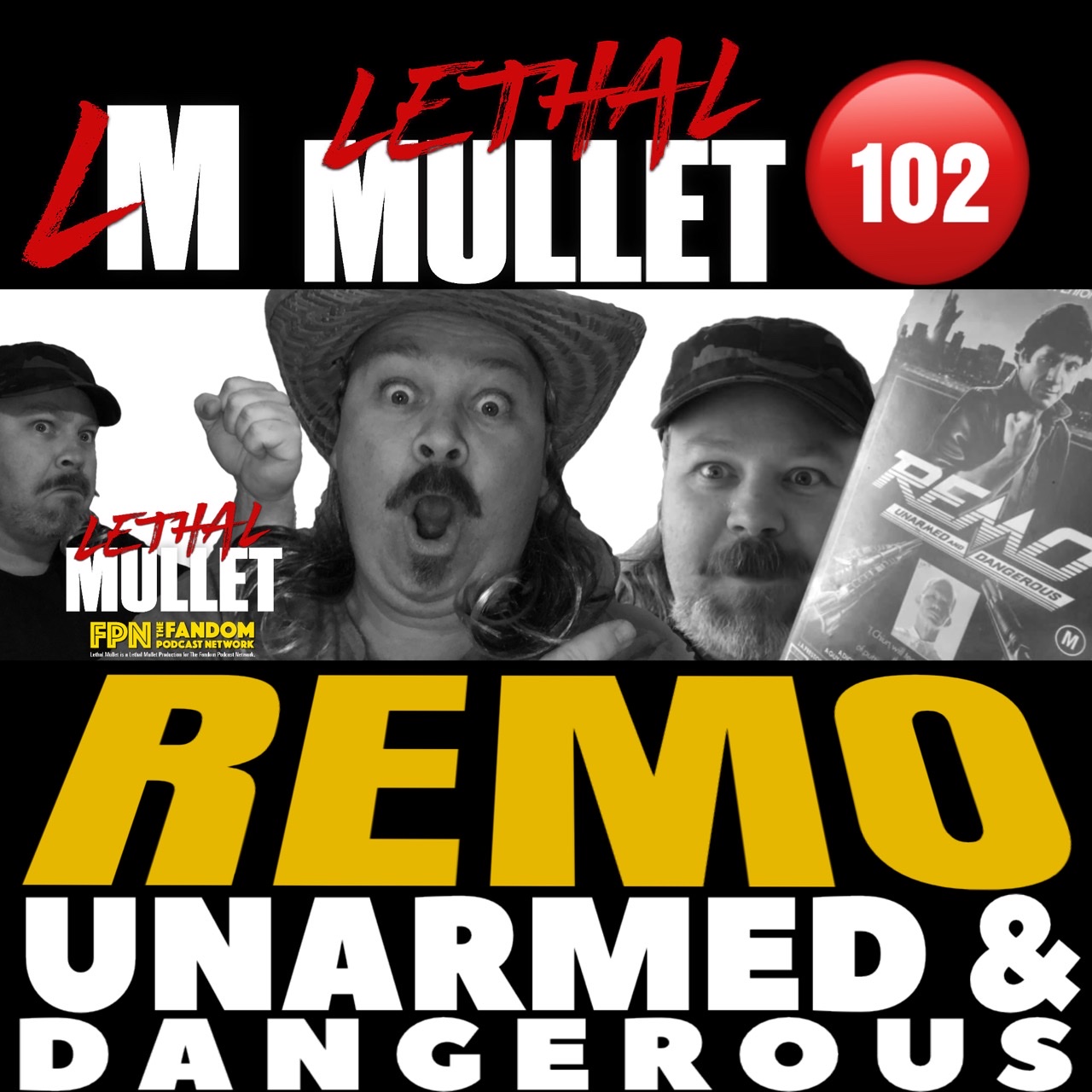 REMO WILLIAMS returns.
On tonight's action packed show catch the Mullet as he goes through an epic series you may not have heard of before. Starring Fred Ward in the lead: REMO: UNARMED AND DANGEROUS. Directed by 007 visionary Guy Hamilton this is one of the great Bond like films which matches that action and genius with martial arts, action, comedy and a good dose of mysticism.
Dojo Talk: The Mullet goes through some of his recent martial arts literature finds: and the translation of an ancient Ninja Scroll: The Shoninki. Written by Antony Cummins, and Yoshie Minami "True Path of the Ninja" is  wonderful read if you're into the true historical warriors. 
Lethal Pub: Sit back and relax as the Mullet goes through a fun look at the film REMO, and what makes it such a cult classic. We look at the cast, the action, locations and more. 
Lethal Cafe: In the cafe segment we go through the book series the movie is based on: The Destroyer series. 
All on Lethal Mullet Network!
Where to find us:
Find us on Podbean: lethalmulletnework.podbean.com
You can find The Lethal Mullet Podcast on:
Apple / Google Play / Spotify / Stitcher / IHeartRadio
Contact:
Adam on: @thelethalmullet 
Twitter / Facebook / Instagram
#lethalmulletpodcast #lethalmulletnetwork