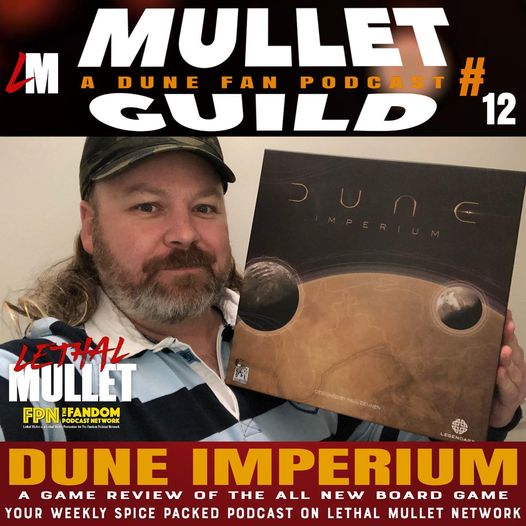 Mullet is the Mindkiller ...
Welcome to the Mullet Guild, where you'll find a celebration of all things DUNE!
On tonight's episode, join the Mullet as he catches up with the latest DUNE news, merch and a look at the new role playing game: DUNE: ADVENTURES IN THE IMPERIUM, and the deck building / worker placement game: DUNE IMPERIUM. 
Find Lethal Mullet Network on Podbean: lethalmulletnework.podbean.com
You can find The Mullet Guild Podcast on:
Apple / Google Play / Spotify / Stitcher / IHeartRadio
Contact:
Adam on: @thelethalmullet 
Twitter / Facebook / Instagram
Find Lethal Mullet merch, shirts, hoodies, mugs, posters and more here at TeePublic: https://www.teepublic.com/en-au/t-shirt/22432724-lethal-mullet-lm?store_id=130218
#dune #roleplayinggame #deckbuilding #duneimperium
#themulletguildadunefanpodcast #lethalmulletnetwork