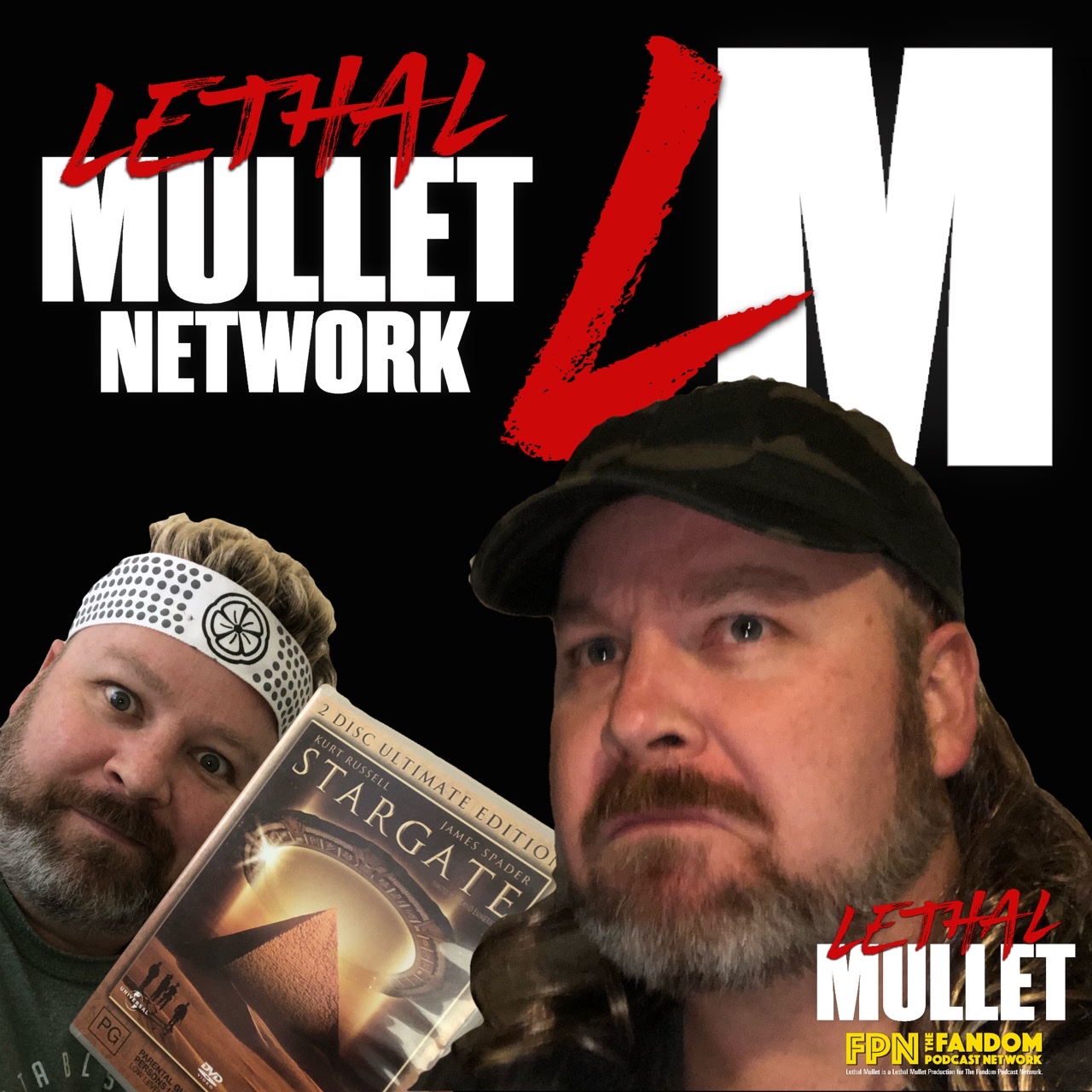 Lethal Mullet Podcast: Episode #116: Stargate
The STARGATE, an alien technology that opens up travel to the stars, also opens up links to the past! 
On tonight's episode we look at the film STARGATE. A huge franchise now, the film began the love affair of the Stargate, ancient history, action, adventure and sci-fi trappings. Starring Kurt Russell, and James Spader the film was a success. Although no sequels were made what we got in return was a media franchise beginning with the SG1 tv show, and all that came after. We look tonight at what made it fun, and memorable, the cast, and hints to a future SG1 special on the network. 
Find Lethal Mullet Network on Podbean: lethalmulletnework.podbean.com
You can find The Lethal Mullet Podcast on:
Apple / Google Play / Spotify / Stitcher / IHeartRadio
Contact:
Adam on: @thelethalmullet 
Twitter / Facebook / Instagram
Find Lethal Mullet merch, shirts, hoodies, mugs, posters and more here at TeePublic: https://www.teepublic.com/en-au/t-shirt/22432724-lethal-mullet-lm?store_id=130218
#stargate #lethalmulletpodcast #lethalmulletnetwork