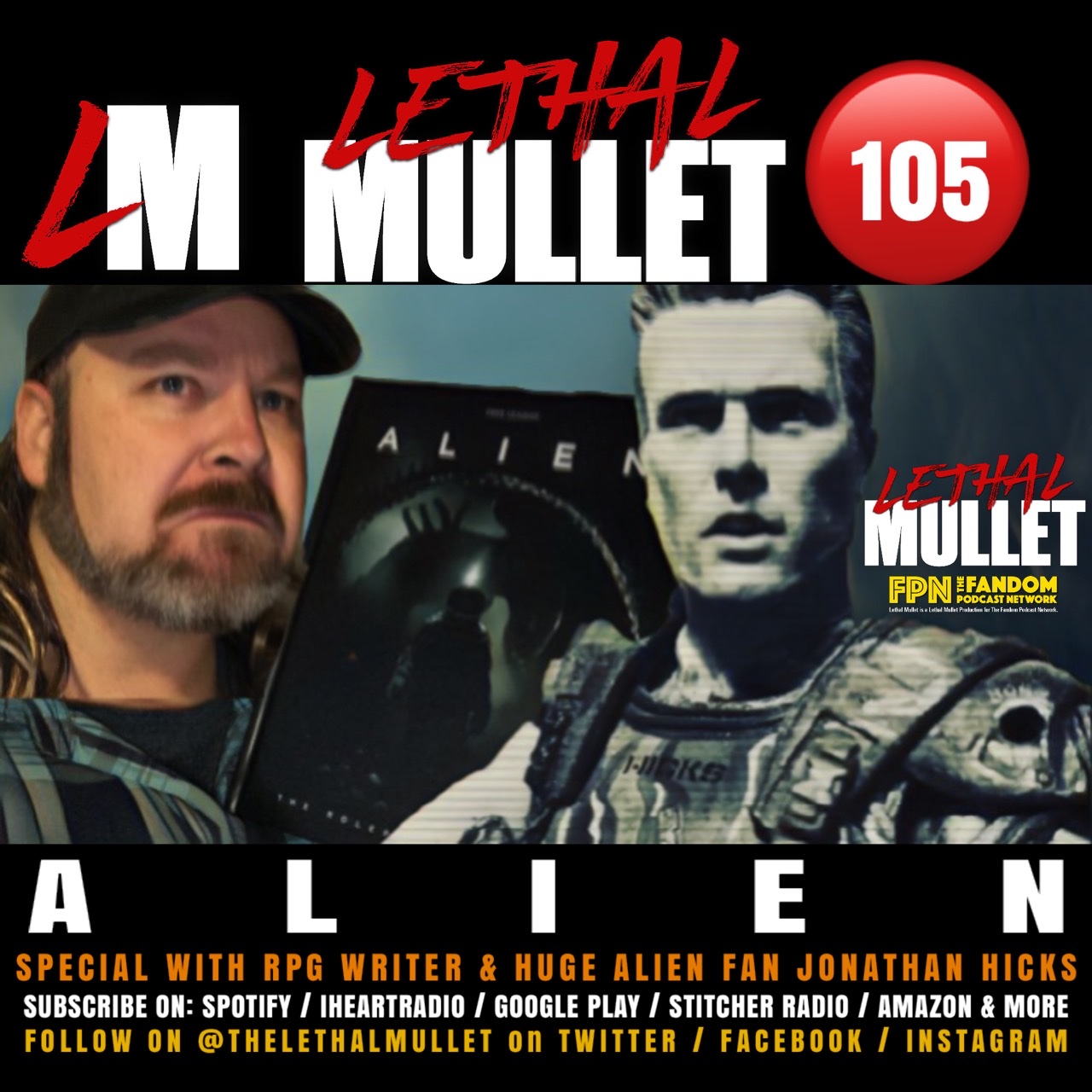 In space no Mullet can be heard screaming. You may hear him say ALIEN3 is awesome 👏 though ….
On tonight's episode of the flagship show on Lethal Mullet Network, the Mullet is joined by Jonathan Hicks, writer, RPG fan and enthusiast and creator of the role playing game: THOSE DARK PLACES, a game heavily inspired by all the space horror films, and stories you grew up knowing about and of course … ALIEN.
Tonight join us as we head into the Lethal Bar for a friendly but often funny chat on why 1979's Ridley Scott's epic space horror was the ultimate in sci-fi for years until the arrival David Fincher's epic space prison meets alien slasher flick. We cover Cameron's war picture and the divisive attempt at both crossing over with The Predator franchise and also Ridley Scott's return to take back the mantle.
Find Lethal Mullet Network on Podbean: lethalmulletnework.podbean.com
You can find The Lethal Mullet Podcast on:
Apple / Google Play / Spotify / Stitcher / IHeartRadio
Contact:
Adam on: @thelethalmullet 
Twitter / Facebook / Instagram
#lethalmulletpodcast #lethalmulletnetwork