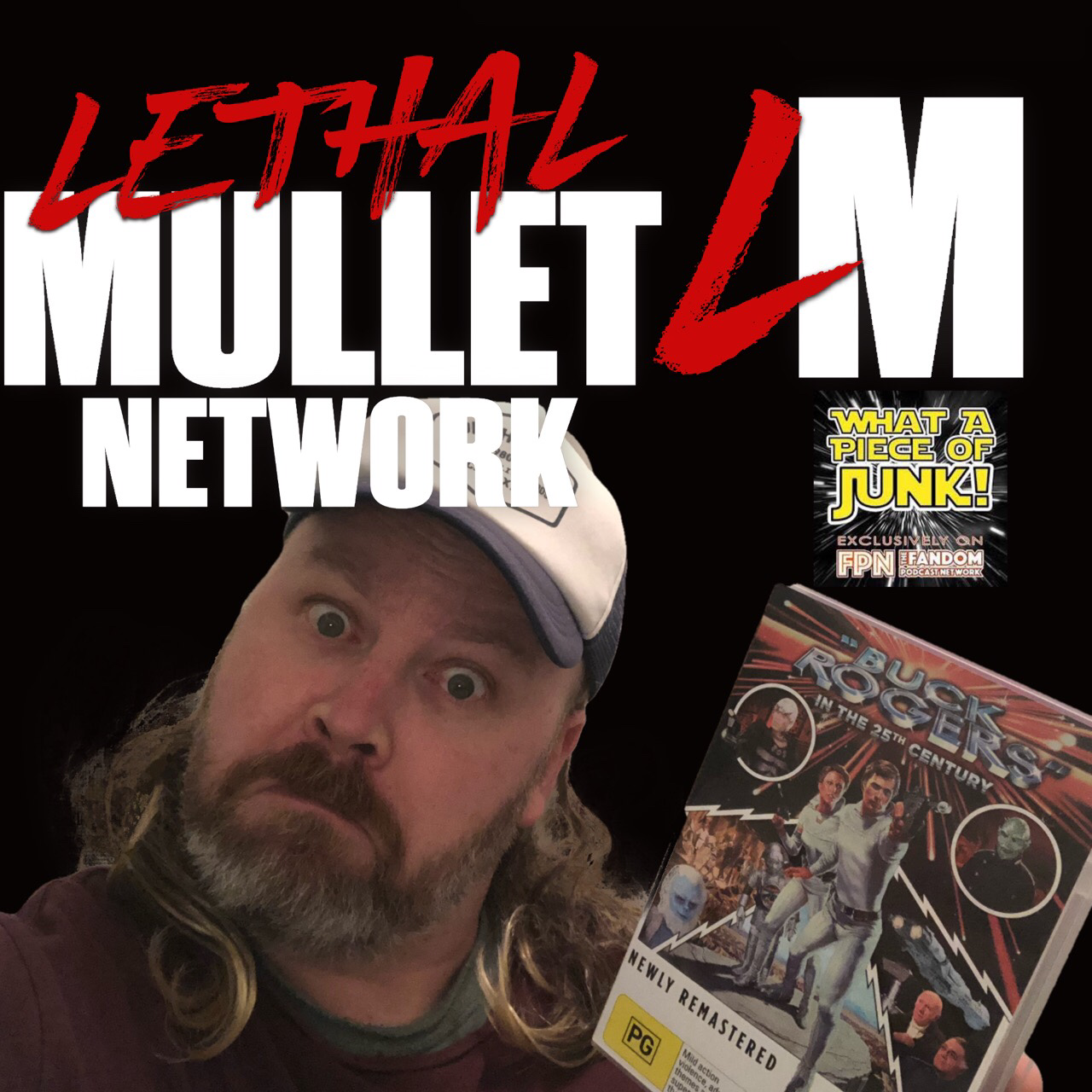 Let's jump ahead 500 years to help Buck Rogers and Hawk?
BUCK ROGERS IN THE 25th CENTURY
On tonight's episode we look at the second season of the great Buck Rogers. We have most of what we came to enjoy from Buck Rogers, Wilma Deering, Buck Rogers, Twiki but it's no longer set on Earth, and follows a more Loveboat meets Star Trek approach, peppered with myriad of costars and a new bird-man character as Buck's new friend: Hawk.
Find out tonight why the season didn't quite become as successful as the first, with our guest cohost tonight Scott Baughman from 'What a Piece of Junk' podcast from FPN. Along with RPG chat and much more. 
Find Lethal Mullet Network on Podbean: lethalmulletnework.podbean.com
You can find The Lethal Mullet Podcast on:
Apple / Google Play / Spotify / Stitcher / IHeartRadio
Contact:
Adam on: @thelethalmullet 
Twitter / Facebook / Instagram
Scott on: @scotticusmax & @whatwars
Twitter
Find Lethal Mullet merch, shirts, hoodies, mugs, posters and more here at TeePublic: https://www.teepublic.com/en-au/t-shirt/22432724-lethal-mullet-lm?store_id=130218
#buckrogersinthe25thcentury #lethalmulletpodcast #lethalmulletnetwork