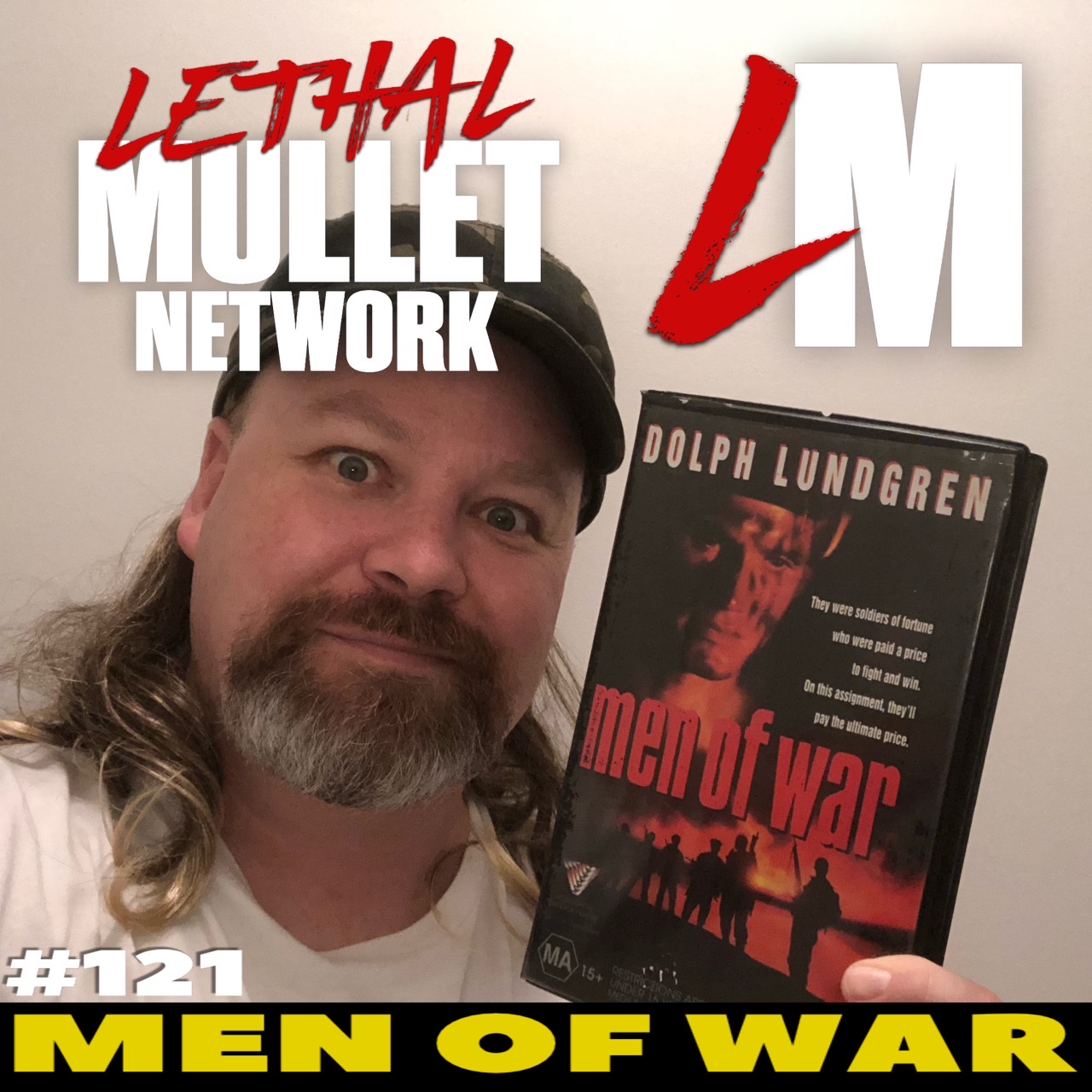 "They were soldiers … of fortune! Brought together to conquer an island. Faced with the choice of fortune and glory, they chose another way …" 
On tonight's episode join The Mullet as he goes through the great Men of War: a Dolph Lundgren, men on a mission actioner, which has a real great message about corporate greed and the people who will fight it. Without a doubt Lundgren's best work (and could also be a loose prequel to The Expendables) as he's joined by a stellar cast, in a film filled with amazing island landscapes, massive action set pieces and a sense of humour all its own. 
Title: Men of War
Year of Release: 1994
Director: Perry Lang
Cast: Dolph Lundgren, Charlotte Lewis, Trevor Goddard, Tiny Lister, Don Harvey, Perry Lang, Kevin Tighe, Tim Guinee, BD Wong, and Anthony Denison. 

All here on the Lethal Mullet Podcast!
Find Lethal Mullet Network on Podbean: lethalmulletnework.podbean.com
You can find The Lethal Mullet Podcast on:
Apple / Google Play / Spotify / Stitcher / IHeartRadio
Contact:
Adam on: @thelethalmullet 
Twitter / Facebook / Instagram
Find Lethal Mullet merch, shirts, hoodies, mugs, posters and more here at TeePublic: https://www.teepublic.com/en-au/t-shirt/22432724-lethal-mullet-lm?store_id=130218
#lethalmulletpodcast #dolphlundgren
#menofwar #action #actionstars #eighties #nineties #naughties #now #martialarts #bgrade #vhs #best #films