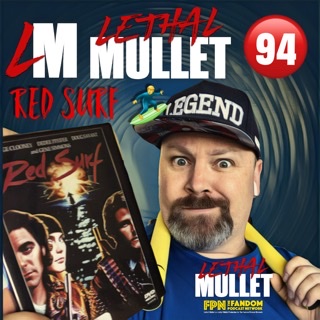 Surfs up!
Are you ready for a flashback to the 1980's Californian surf, sun and sand? A little crazy criminal enterprising, fun characters and filled with action...it's time for a classic of eighties mayhem and more. 
Long ago, in the legendary eighties there was a film starring George Clooney which was that era's Point Break: RED SURF! Tonight The Mullet will take you back to 1989 and the sounds, looks and feels of California in the late eighties. Nostalgia overload on the way!
News:
- Covering latest Sho Kosugi finds
- Roddy Piper DVD finds
- Upcoming Rutger Hauer specials news
All weekly on Lethal Mullet Network!
Where to find us:
Find us on Podbean: lethalmulletnework.podbean.com
You can find The Lethal Mullet Podcast on:
Apple / Google Play / Spotify / Stitcher / IHeartRadio
Contact:
Adam on: @thelethalmullet
Twitter / Facebook / Instagram
#redsurf #georgeclooney
#lethalmulletpodcast #lethalmulletnetwork