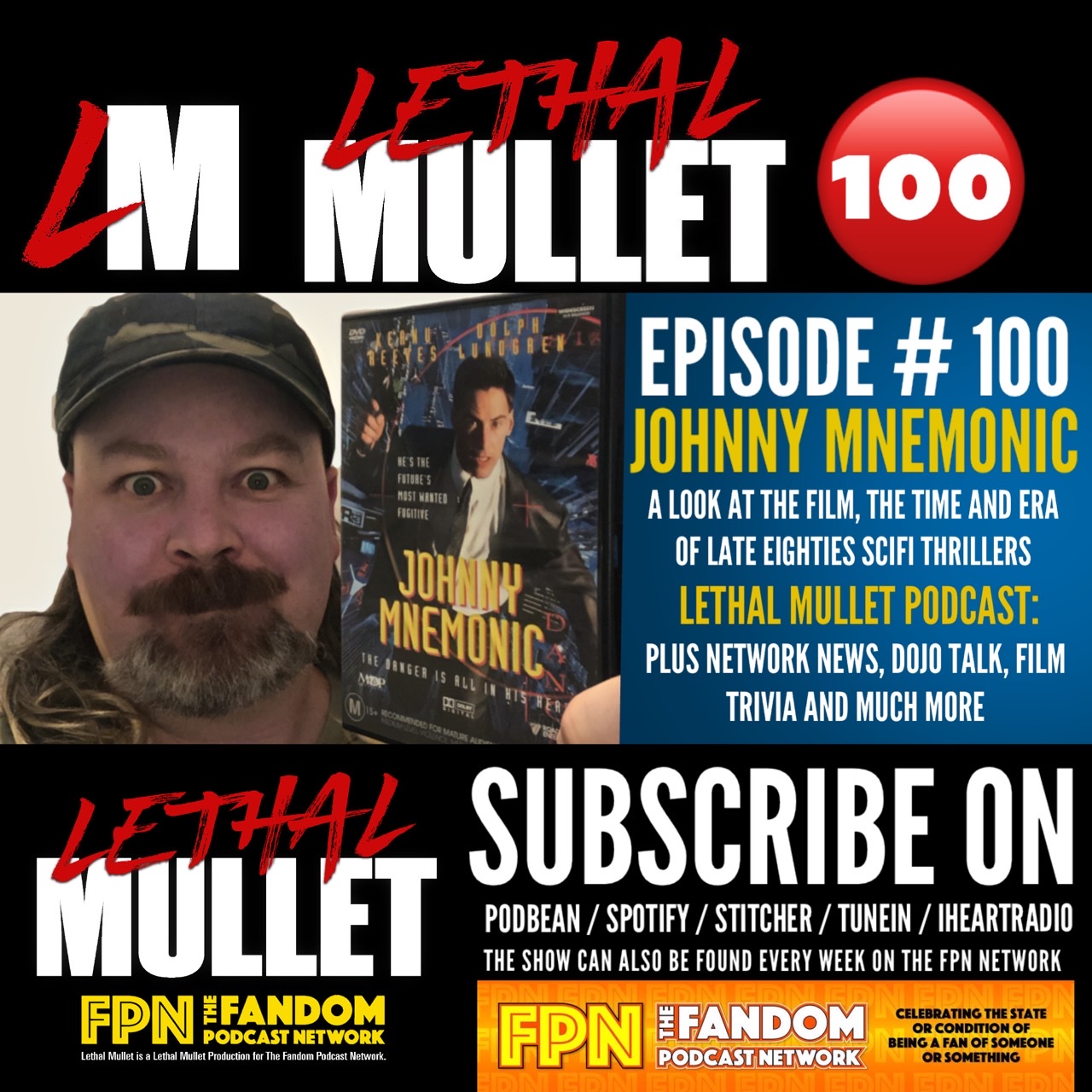 Join the Mullet tonight as he takes a trip back to 1995 and the advent of the internet as he takes a look at the Keanu Reeves and Dolph Lundgren sci-fi action classic: Johnny Mnemonic. 
News
:
We look at upcoming shows and purchases
Dojo:
Highlight on dojo training, and Karate.
Lethal Bar:
The Mullet takes you back in time with a 56K modem and we reminisce the tales of cyborg courier Johnny Mnemonic.
All on Lethal Mullet Network!
Where to find us:
Find us on Podbean: lethalmulletnework.podbean.com
You can find The Lethal Mullet Podcast on:
Apple / Google Play / Spotify / Stitcher / IHeartRadio / Tune-In / Amazon
Contact:
Adam on: @thelethalmullet
Twitter / Facebook / Instagram
#lethalmulletpodcast #lethalmulletnetwork