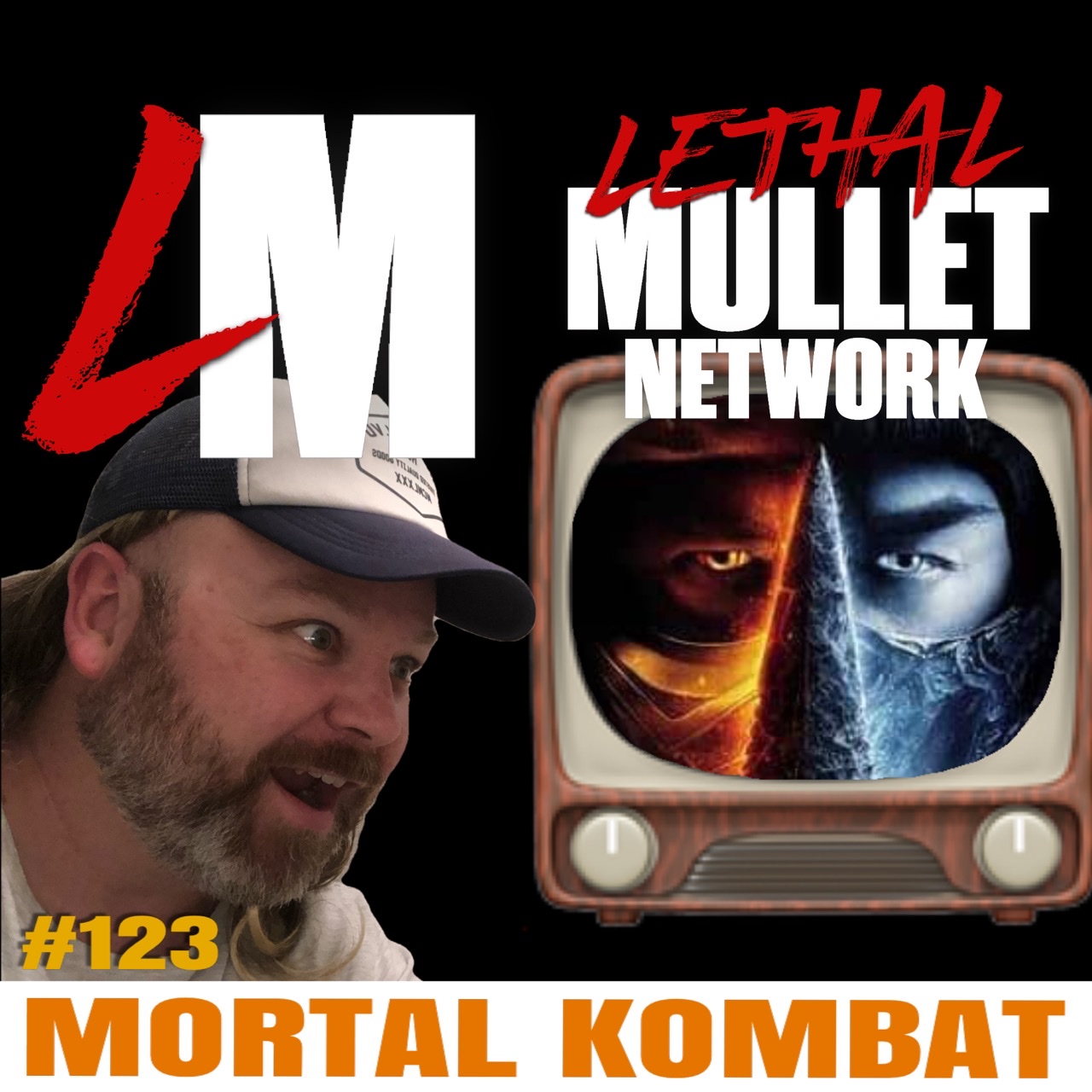 "Sub-Zero is on the hunt for the young fighter Cole. Cole meets the Lord Raiden and is opened to a new deadly world. Learning the inner sanctum of Mortal Kombat he fights alongside: Liu Kang, Kung Lao, Sonya Blade, Kano and others as he finds more about the Outworld influences of the deadly Shang Tsung."

On tonight's episode join The Mullet as he goes through the latest adaptation of Mortal Kombat. A film that was made here in Australia and boasting an amazing cast, incredible Aussie locations and action scenes that rival the best out there.
Title: Mortal Kombat
Year of Release: 2020
Director: Simon McQuoid
Cast:
Scorpion - Hiroyuki Sanada
Cole Young - Lewis Tan
Shang Tsung - Chin Han
Sonya Blade - Jessica McNamee
Kano - Josh Lawson
Sub Zero - Joe Taslim
Raiden - Tadanobu Asano
All here on the Lethal Mullet Podcast!
Find Lethal Mullet Network on Podbean: lethalmulletnework.podbean.com
You can find The Lethal Mullet Podcast on:
Apple / Google Play / Spotify / Stitcher / IHeartRadio
Contact:
Adam on: @thelethalmullet 
Twitter / Facebook / Instagram
Find Lethal Mullet merch, shirts, hoodies, mugs, posters and more here at TeePublic: https://www.teepublic.com/en-au/t-shirt/22432724-lethal-mullet-lm?store_id=130218
#mortalkombat #martialarts #games
#lethalmulletpodcast #lethalmulletnetwork