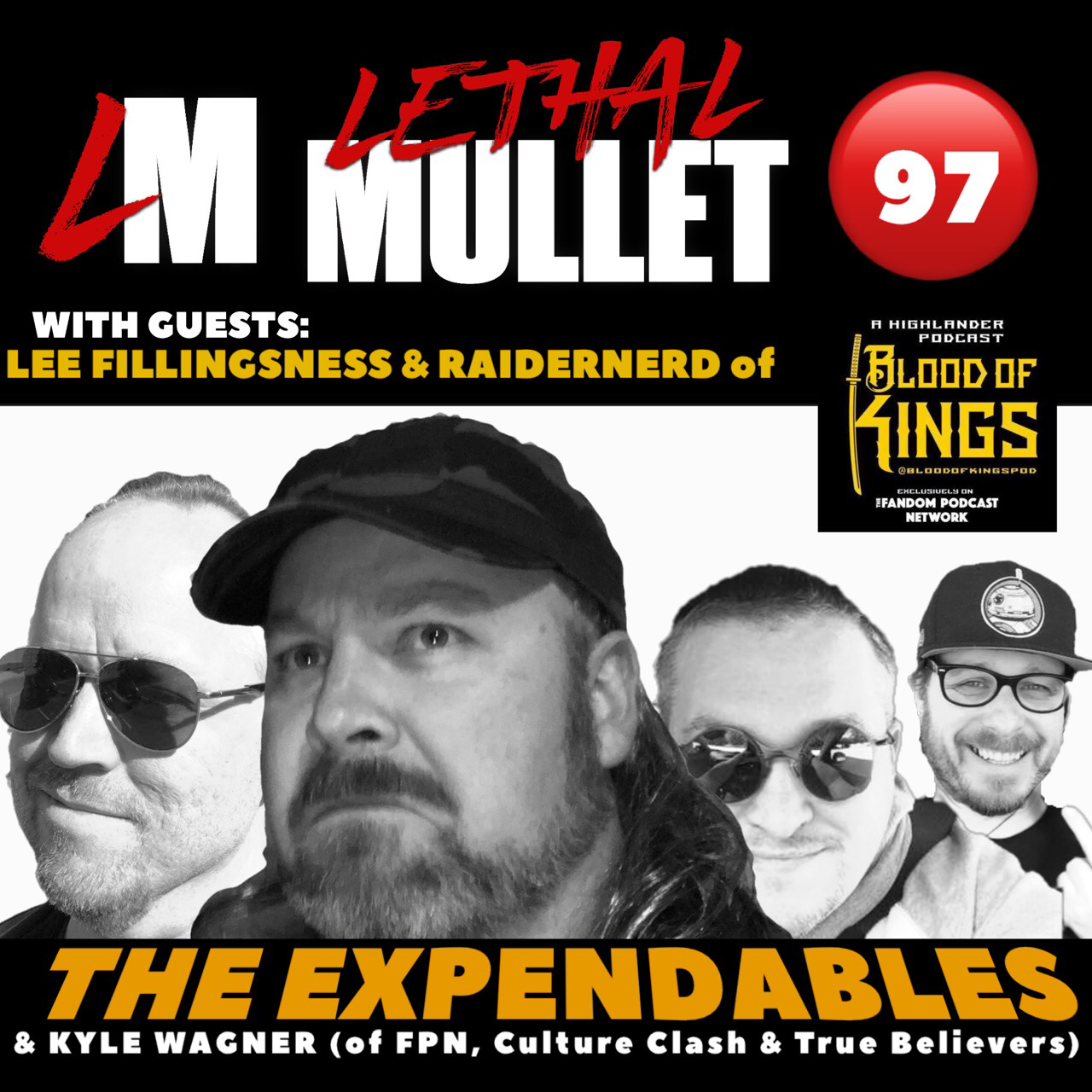 On tonight:
Join the Mullet, Lee Fillingsness, Kyle Wagner, and Kevin Reitzel as they reminisce the classic eighties action movie love letter THE EXPENDABLES!
Covering:
News:
- Gladiator 2
- Furiosa
- The great Alexander Nevsky, and his action epic: Showdown in Manila
Dojo:
- We chat weapons, Kobudo and jojutsu
- classic kickboxing
The Expendables:
- Cast, plot and trivia along with car and weapons deets! All with our reviews and more!
All on Lethal Mullet Network!
Where to find us:
Find us on Podbean: lethalmulletnework.podbean.com
You can find The Lethal Mullet Podcast on:
Apple / Google Play / Spotify / Stitcher / IHeartRadio
Contact:
Adam on: @thelethalmullet
Twitter / Facebook / Instagram
Guests:
Lee Fillingsness: @thewayoftheway (Twitter)
Raidernerd: @spartan_phoenix (Twitter) 
Kyle Wagner: @akylew (Twitter) 
#theexpendables #action #movies
#lethalmulletpodcast #lethalmulletnetwork